Fleet Vehicle Tracking and Management
P & P supply and fit a comprehensive range of Fleet Vehicle Tracking and Management Systems including Ctrack and Hubio Fleet.
Take control of your fleet management, reduce costs,  maximise profits and monitor/improve driver behaviour. These systems often provide a return on your investment simply from fuel costs alone.
Get a real overview of your vehicles day to day running from the comfort of your office.
Quartix Vehicle Tracking
Track your vehicles and drivers in real time using any internet-connected device. No need for additional software – everything is accessed over the web.
With Google-backed tracking map, you can access all your vehicle and driver information to see timesheets and daily route maps.
Pinpoint location of vehicles
Follow on Google maps
Analyse daily activity

Ctrack Vehicle Tracking
Whether you have a small or medium sized fleet in your business, you will face similar operational challenges. With Ctrack UK's vehicle tracking, you will have complete visibility of your fleet – knowing where each vehicle is in real-time and how each driver is driving.
This combined with detailed reporting will allow you as a business owner to run a more cost effective and efficient fleet.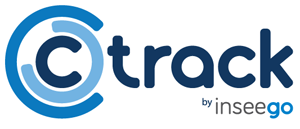 Hubio Fleet Vehicle Tracking
See the last known position and the journey history of your vehicles. Allowing full awareness of your fleet at all times to ensure operational efficiency and enhanced customer service.
Monitor driver behaviour along with harsh driving events for a complete picture of how your vehicles are being driven.
Have full visibility of your fleet from anywhere through the web portal or mobile app.